Portsmouth Endoscopy Symposium
A new website design for an Endoscopy Symposium

How we worked with Endoport.
Endoport is the website for the Portsmouth Internation Endoscopy Symposium, ran by Professor Bhandari, a leading Endoscopist.
I was approached by Professor Bhandari's team as their current website, although functional, wasn't working for them and it was almost impossible for them to update with event details and news.
They wanted a website that was clear and easy to update themselves that would help to sell the key points of the Symposium.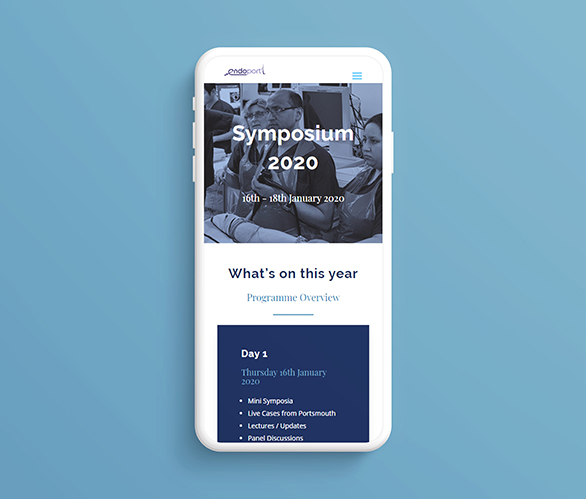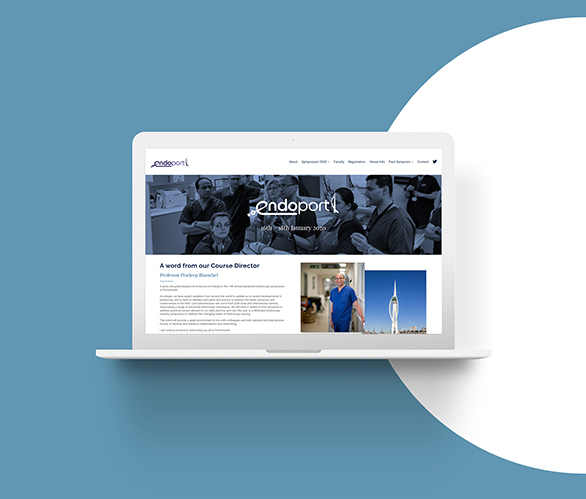 Starting from the ground up, I first created the new design in Photoshop, giving the client the chance to review the design and be part of the overall design process.
Once the client was happy with the website design, I set about building the website using WordPress.  WordPress was ideal for this particular website because it gives the client an easy to use platform for updating all of the parts of the website content, including the Symposium programme, video, news and faculty members.
The website is now fast, clear and dynamic, offering visitors the chance to find out more about the Symposium across multiple devices and platforms.
What the client had to say…
"I used Fizz Creative following a recommendation from a friend who had been thoroughly impressed with the service provided. I found Matt to be extremely approachable, and was particularly impressed by his professional design ideas and speed of response to any queries raised.
The resulting website has exceeded my expectations and provides a user friendly, interactive platform for use by my national and international medical colleagues."
Professor Pradeep Bhandari 
Ready to start a project?